The video is here:
https://youtu.be/8D-IrhesBGs?t=7m13s

Wednesday February 21, 2018 7-8:30pm
Opportunity Corridor —will the opportunity be realized?
moderated by Steven Litt Plain Dealer, Art, Architecture, Urban Design and City Planning Reporter
The Opportunity Corridor provides a connection between west and east sides; through neighborhoods that would benefit from economic renewal. It has been condemned, extolled, and now is becoming a reality. But what will it do in reality?
Panelists
Chris Alvarado, Executive Director, Slavic Village Development
Freddy L. Collier, Director, City Planning Commission, City of Cleveland
Blaine A. Griffin. Cleveland Ward 6 Councilperson
Chris Ronayne, President, University Circle Inc
Denise VanLeer, Executive Director, Fairfax Renaissance
Cost: Free & Open to the Public
Tinkham Veale University Center, CWRU Campus
11038 Bellflower Road, Cleveland OH 44106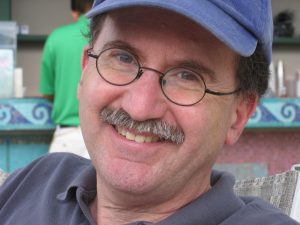 Steven Litt, The Plain Dealer (photo by Lizzie Litt)


Cosponsored by
Case Western Reserve University Siegal Lifelong Learning Program, League of Women Voters-Greater Cleveland, Cleveland.com/Plain Dealer plus Heights, Lakewood, Shaker and Cuyahoga County Library Systems.
Corporate sponsor: First Interstate, Ltd.