Panelists:
Brandon E. Chrostowski, Founder, Edwins Leadership & Restaurant Inst.
Peter Rubin, President, The Coral Company
Edward W. Rybka, Chief of Regional Development, City of Cleveland
Captain John Sotomayor, Cleveland Police Fourth District
Positive excitement is building around the possibilities for Shaker Square. This panel will focus on Shaker Square's past, present and future; retail, housing and security. Join us for an interesting discussion about this significant neighborhood for both Cleveland and Shaker Heights.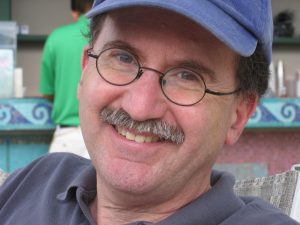 Steven Litt (photo by Lizzie Litt)
Sponsored by Shaker Heights Public Library and League of Women Voters-Cleveland and Shaker Chapters