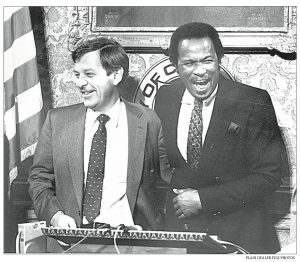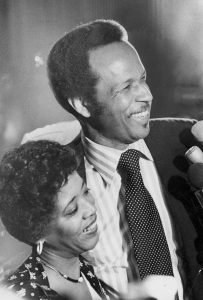 1979 CSU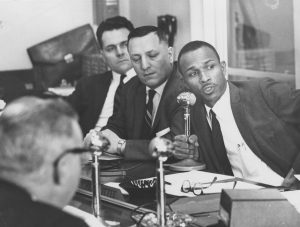 Left to right councilmen Richard Harmody, Michael Zone, George Forbes. 1964 CPL
George L. Forbes was the longest and perhaps most powerful City Council President in Cleveland history, serving from 1973 – 1989. He was interviewed for Teaching Cleveland Digital on August 21, 2013. This is part six of a multi-part interview with Mr. Forbes and covers the 1980s when he was President of Cleveland Council, his relationship with Mayor George Voinovich and his campaign for Mayor in 1989. Produced by Michael Baron. Cameras by Jerry Mann and Meagan Lawton, Edited by Meagan Lawton, Interviewed by Brent Larkin.
part 1

Part 6
© 2013 Jerry Mann and Teaching Cleveland Digital.

Teaching Cleveland Digital Media
 by 
www.teachingcleveland.org
 is licensed under a 
Creative Commons Attribution-NonCommercial-NoDerivs 3.0 Unported License
.