Upcoming Live Public Policy Forums
All open to the public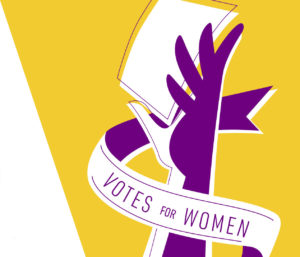 Forum on Issue 26 – Cleveland Heights University Heights School Levy
Thursday, February 20, 7-9 p.m.
Cleveland Heights Community Center, 1 Monticello Blvd in Cleveland Heights.
FutureHeights, ReachingHeights, and the CH/UH Chapter of LWVGC are cosponsoring this event.
A panel will be invited to represent opposing sides of the issue.
EdChoice/Voucher/Ohio School Funding Forum
February 25, 2020 7:00p.m.
25700 Science Park Dr #100 in Landmark Centre, Beachwood, OH 44122
Moderated by Patrick O'Donnell, Plain Dealer Education Reporter
•Chad L. Aldis, Vice President, Thomas B. Fordham Institute
•Stephen Dyer, Education Policy Fellow, Innovation Ohio
•Frank W. O'Linn, Ed.D, Sec for Education and Superintendent of Schools for the Catholic Diocese of Cleveland
•Barbara Shaner, Ohio Assoc of Schools Business Officials
Cosponsored by The Plain Dealer, CWRU Siegal Lifelong Learning and the League of Women Voters-Greater Cleveland
Corporate Sponsor: First Interstate Properties Ltd.
Beyond Suffrage: Women's Reform Networks and the Road
for Women's Rights
with lecturer Einav Rabinovitch-Fox, Visiting Asst Professor, History, CWRU
Thursday February 27, 2020 at 7p.m.
CWRU Siegal Facility on Richmond Rd 25700 Science Park Dr Beachwood, OH 44122 
Paula Giddings Book Discussions
•Fairview Park Library Friday February 28, 2020 at 2:15pm
•Cleveland Hts/Univ Hts Library Friday March 27, 2020 at 2:30pm
Cuyahoga County Health and Human Services Levy Educational Forums
•Thursday March 5, 2020 at Shaker Heights Public Library @7pm
William Tarter, Jr., Center For Community Solutions, Public Policy and External Affairs Associate
David Merriman, Interim Director of Health and Human Services
Moderated by Marcia Goldberg, League of Women Voters
16500 Van Aken Blvd, Cleveland, OH 44120
Cosponsored by League of Women Voters-Shaker Chapter and Shaker Heights Public Library and The City Club of Cleveland
•Tuesday March 10, 2020 at Rocky River Public Library @7pm
William Tarter, Jr., Center For Community Solutions, Public Policy and External Affairs Associate
David Merriman, Interim Director of Health and Human Services
Moderated by Janice Patterson, League of Women Voters
1600 Hampton Rd, Rocky River, OH 44116
Sponsored by Rocky River Public Library, League of Women Voters-Rocky River, Westlake/North Olmsted, Bay Village, Fairview Park and Lakewood Chapters and The City Club of Cleveland